Capturing the passion that pet owners have for their "fur babies," today's savvy marketers are appealing to consumers by putting themselves in pets' proverbial shoes (paws?).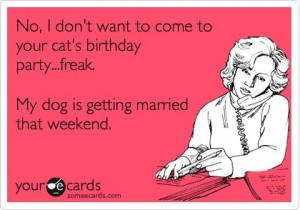 Pet-friendly travel is easy in cities from Dallas (dine at Mutts Cantina with your pup–there's a fenced-in, off-leash area adjacent to the deck and dog treats on the menu!), to Chicago (take your dog for a swim at Montrose Harbor Dog Beach!), to Denver (Hotel Monaco provides a pet spa, no number or weight restrictions on pets, and will even deliver a goldfish to your room if you're traveling solo!), and upscale hotel chains like Fairmont, W Hotels, and Ritz Carlton all offer special pet accommodations including treats, pet beds, spa treatments, and afternoon tea. There's a facial recognition app for dogs called Finding Rover that can help return Rover to your home base should he wander off in a strange locale, 
Millennials have surpassed baby boomers as the largest pet owning population in the US, and both generations have humanized pets into family members, which is driving a lot of the growth in pet travel as well as crossover between consumer and pet industry trends. For example, homemade, artisan foods and small batch manufacturing now apply to pet treats as well. Companies like 3 Dog Bakery have both bricks and mortar locations and e-commerce shopping available, and canines even have non-alcoholic "beer" selections available to them courtesy of 3 Busy Dogs brewery (apparently, 3 is the magic number for dogs). The European pet food maker Granata Pet created a successful media campaign by targeting dog owners when they were walking their pets…billboards were erected with a remote control release of dog food activated whenever a user checked in using the FourSquare app!
2015 pet product sales reached almost $2B. If you are part of this growing market, Fulfillment.com can warehouse your inventory in the US, UK, and Canada and make worldwide fulfillment easy for your e-commerce orders.